Thanks to
Excely
for providing us this new interactive and complete World Cup 2010 Schedule.
- Its a free Excel spreadsheet with a schedule of all tournament games. It will automatically calculates the position of each football team according to game scores and generates the schedule, thus enabling the psotion of each team in group stage. So you can keep track of the tournament.
- You just have to enter the score , and this FREE EXCEL WORLD CUP 2010 TOURNAMENT spreadsheet will calculate the score for you. The algorithm is able to manage cases of equal score, so that teams are always sorted correctly and fully automatically, without manual sorting.
-
The layout of the template is clear and easy to understand.
Football fans will appreciate that the 2010 World Cup Final Match Schedule allows to calculate the outcome of matches, which will bring their favorite team to the next stage.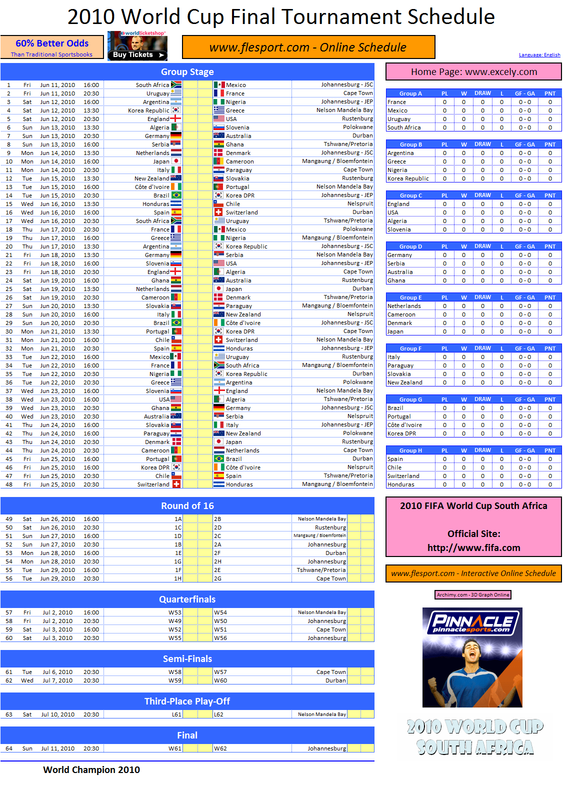 -
It is also possible to make predictions based on the 2010 World Cup Final.
Enthusiasts from all over the world can use for different language interfaces and support from different time zones. So you will never miss you favourite team match anymore.
This calendar supports 36 languages and different time zones.
FORZA ITALIA hehe
DOWNLOAD HERE